We all love our childhood, embrace our youth, but what about the old age? Ageing is a concern that has struck almost every mind. How would it be after the retirement, how would I look when I grow old or how healthy and active would I be in the old age? These and many more such questions arise in our minds throughout the journey of ageing. Ageing is a concern for both men and women, however, women face even more difficulties mentally, biologically and physically as well. As you read on, you will find out what all women at an older age go through and, how can they be prepared to sail through the process of ageing easily. Most older women reading the blog would be able to relate to some or more of such conditions inspired from Women Rowing North. If you still think we have missed out on some concerns that should be addressed, spread out for awareness and discussed for solutions, please do send them in our comments section below.
The Wonderful Women
We understand that every woman on the planet deserves the care she has spread around all her life. Playing different roles of a mother, a wife, a sister or a grandmother, a woman demonstrates her expertise of a caregiver. A lot of women manage home and their career as well. It is hard to understand the pains she must go through her entire life only because she makes them seem effortless. Women should understand that as they approach an older age, it is their obligation to look after themselves and prepare for a happy time ahead.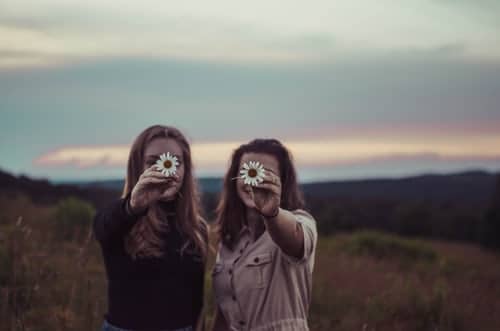 There are several aspects that women should keep in mind as they grow old. Every factor should be dealt with one goal in mind, a happy and fulfilling old age. Most important factors are often the most common ones as well.
The Social Stigma
One thing is to be old; another is to feel old. Our society as we know is quite prejudiced towards the youth. By constantly reiterating phrases like 'you look younger' as an appreciation, aren't we demonstrating our disregard towards old age? Unfortunately, people show concerns about all other demoralizing phrases affecting mental health, but, are completely ignorant about the effects of their prejudice towards youth. This is a bitter fact, and one of the reasons why the aged feel insecure and worried. It poses a major impact on women, as they are considered the embodiment of beauty.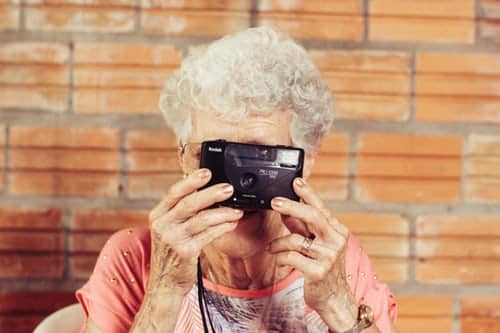 We need to understand that society has often been ignorant and foolish. The process of ageing is as natural as breathing. You breathe effortlessly and unconsciously all the time. Every living being on the planet has to age and in fact, is ageing every second. When this is something everyone must go through then why worry? Remember that in old age beauty does not die, it modifies. Moreover, growing older definitely means growing wiser, warmer and therefore happier.
Keeping all of this in mind, women should treat old age as any other part of their age. There is absolutely no need to feel shy in going out the way you used to. In fact, you must all the more hang out with friends now that you may have more time and lesser responsibilities. Do put your makeups on, follow your facial routines to keep your skin glowing and healthy, wear the outfits that please you. What we mean by this is, take care and pamper yourself, so that you maintain your glow ever after.
Fighting The Health Issues
Health is certainly the most important aspect of any age. It is a widely spread notion that health is a 'major issue' in the old age. What if we change this notion a bit? What if we think differently and consider the many ways in which health can be managed easily in the old age. As a child, most of the time it is the parents who take care of us. Our medical conditions, our health our growth and nutrition. It is quite well managed and there is little or no participation from our side. As we mature, we start taking care of ourselves. We start discovering more about ourselves. What are we allergic to? what all body parts are functioning well, and which ones need care? what diseases are we prone to or have had earlier? etc. But, as we progress towards older age, we are fully aware of our body, its resistance power, areas of care and attention and our personal requirements. Isn't a state of complete awareness much easier to manage?
This entire conviction is to make you realize that you must keep a note of your body needs as you keep growing. Especially women must keep reading about the hormonal changes and other health conditions that are common. Every age has different nutritional and environmental requirements. Make sure that you keep making arrangements for such needs and take advantage of them when the time comes. Fresh and green living conditions, natural food to eat, opportunities to engage in effective exercises like Yoga and peaceful environment to do whatever you like are ideal for old age. Your effort to take care of all these personal needs will amazingly help you sail through.
The World Still Needs You
A lot of people fear about their retirement. The daily routine and the habit of engagement during the work hours might make them restless. There is also the question of what else to do? Since women have professional careers too, they also face this fear. Comparatively, housewives feel more contented because they are used to the homely environment and engage themselves in raising their grandchildren. Even so, there are lesser responsibilities to care of after your 60s or 70s.
People should think about their talents and how to utilize them in the old age too. One innate quality of women is caregiving. Most women by nature have the instincts of a caregiver. This is why women are great at nursing. Engaging with an NGO, taking care of a child or serving as a nurse in the old age are great options that satisfy the contribution needs as well as time utilization aspects for women. Passing on the torch is another school of thought. Teach the younger generation whatever skills you have. Some of them may be knitting, cooking, your subjects of expertise or about your profession. Oldies also know a lot about natural medicine. Haven't we heard grandparents lecturing about the wonders of ginger or Tulsi? Growing age teaches us a lot, even how to make natural medicines. What could be better than living in a natural environment where you can grow herbs and prepare medicines out of them and also serve people around you with them? A great independent and valuable life that the world would honour and respect.
Socialize And Stay Connected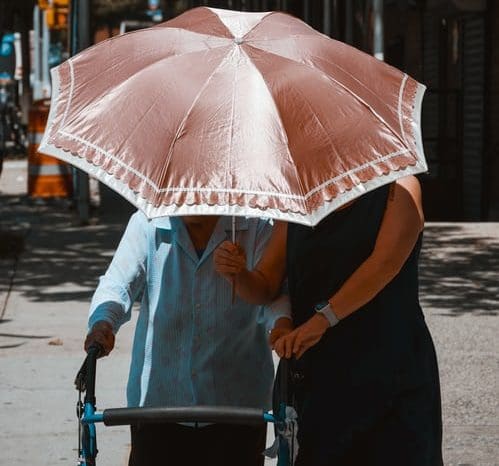 Finding engagements, taking care of you and others all kept aside, old age is the time to relax and enjoy. All through your life you have worked hard and faced different phases. Every person in the world does that. Your old age is the time to slow down, stay calm and be happy. It is essential to socialize not just with your family and relatives, but, also with your friends. Spend more time with people you can share your thoughts and circumstances with. Go on walks with friends who can empathise and contribute to your situations. Also, just hang out with people who can play, chat or eat with you unconditionally. Collaborate with people of your age to achieve your old age goals.
Often women are left behind in this aspect. They dedicate their lives to their family to the extent that they lose touch of their friends. During their old age, therefore, they feel lonelier than men. Women should also keep their friend circle alive. Even if you do not have a friend circle near you, making new friends is not as big a challenge as it seems. Other women around you might be in just about the same condition as you. Take a step forward to bond with them and you might end up with some really good friends. You could also choose to stay in farm areas where several other people decide to stay in their old age for the natural environment and facilities provided in the vicinity. 
Dealing with the old age is not a problem at all when you have guidance from the experts and surroundings if your choice. Look out for happy natural places inhabited by other retired professionals, people in love with nature and even young families on vacation. For any kind of discussions or to talk about your old age concerns of any kind chat with me on Winners Nest by clicking the WhatsApp icon.