Have you ever had a feeling that if you could learn a few new skills you could be the face of success at your workplace? Or, for another instance, have you been dreaming of pursuing a passion, but your daily chores won't let you? In other words, there resides a fear of failure in your heart whenever you decide to acquire a new skill. Some might also blame it on the limited time they have to make something like this possible. We want to acquire a lot in a short time and instead are never able to begin with it.
Fortunately, this task can be made fairly easy than you think. You could easily acquire a new skill at any stage of your life. Not just that, the methodology given in this article helps you in faster skill acquisition. There is a fair chance to bring new accomplishments along with the new skills by following the 945-min rule.
What does the 945 Min Rule say?
Knowing that the 945-Min rule could bring some major changes in your life, it would be worth knowing what it means. Before you begin to understand what it is, ask yourself what has been stopping you from acquiring new skills. Most of the time people begin working on it but give up in some time. Reasons could be lack of time, lack of motivation and ultimately disinterest over time. The 945-Min rule says you could easily overcome this phase if you can dedicate yourself for the first 945 Minutes of learning. By the time you accomplish dedicating only 945 Minutes of learning, you inevitably develop interest, motivation to take it to the next level and even become competitive. This does not mean that you take off one day and go on learning for 945 Minutes straight.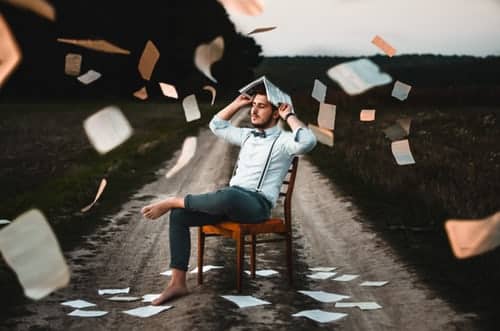 This rule is also popularly known as 21-days rule. Spend only 45 minutes for 21 days on a new skill and find it in your bucket of acquired skills on the 21st day. 45 minutes spent every day for 21 days counts to 945 minutes. This magic charm is being followed by wise men for hundreds of years and has never failed anyone. The beauty of this entire process is appropriate time spend every day, continuity for 21 days, least burden and maximum outcome. Now, this is something no one would want to miss trying out, would you?
There are certain things to be followed as a part of this rule. Read on further to catch on with it.
Choice of the New Skill
The first criteria for a rapid skill development approach are to choose the skills you love the most. If they are for your personal development like piano or painting, then choose the one you like the most, first. If it is for your workplace, choose the one of your choice that meets your immediate goals. Learning something you were already inclined towards would require the least motivation and effort. This strategy instils confidence and gives the assurance that you can pursue new skills.
Choose one New Skill at a time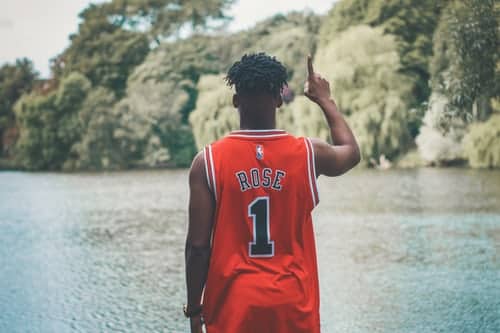 As per the 945-Min rule, it is essential that you only work on one skill at a time. The idea is that you should be able to dedicate the limited time you have focussing on one thing. This adds minimum extra effort to your schedule, and you are easily able to work on it. If you try to concentrate on several tasks at a time, you might get overwhelmed and end up learning none.
Decide the level of Expertise
Once you have chosen the right skill to acquire, decide the level of immediate expertise you want to achieve. Make short-term goals first. Do you want to learn something for a new project, do you want to be able to perform at a musical event or are you switching careers? If your ultimate target is to be adept at something, you still need to focus on first-level targets. Gather some information on what the first levels of achievements could be and make them your target for the first 945 Minutes.
Create Daily Targets
When you start to learn something new, do not think of jumping to higher levels too soon. Learn bit by bit. Every day after the day's practice, spare a few minutes to decide the next day's target. This way you will know what to focus on and can achieve the target successfully. Moreover, every day's achievements will keep you motivated to continue the learning process. These will be your first steps towards a bigger goal.
Create the Ambience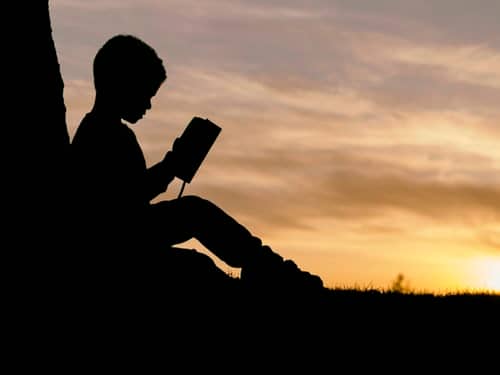 If you are dedicating say, 45 minutes, towards a new lesson every day, you might as well want to create the perfect ambience for learning. A peaceful location, isolated from negativities, secluded from people who demotivate, distract or discourage, in the presence of a tutor or in a proper learning environment like that of a library. Proper focus and concentration, with the least distractions, are essential, especially in the initial phase of learning. This is the phase when you are developing an interest in learning. Once you get past this phase, you are self-motivated, enough to level up.
Quality Checks and Gradual Progress
During the learning process keep evaluating yourself from time to time. Evaluation could be in terms of a small assignment, tests, reviews from people close to you, or a self-assessment. This will help you eliminate the possibility of missing out on intermediate pieces of the lessons. Building a stronger base is a guaranteed success. So, keep improvising on the basics in the first 945 Minutes. Cut short some of the least important activities of the day like watching television. Identify which activities have been taking some of your time in a day that can be avoided. Gradually start filling up those hours with more practice. As you start practising more, you will realize that devoting more time to the new skill does not bother you. Slowly you will notice that you have already reached a pretty good level.
In these 945 Minutes (21days x 45min each) you would have given yourself an opportunity to prove your capability of learning. You would have accustomed your mind to working on something new. The new task wouldn't feel that cumbersome anymore. After benefitting from this law, you would be motivated to learn more new skills as and when required.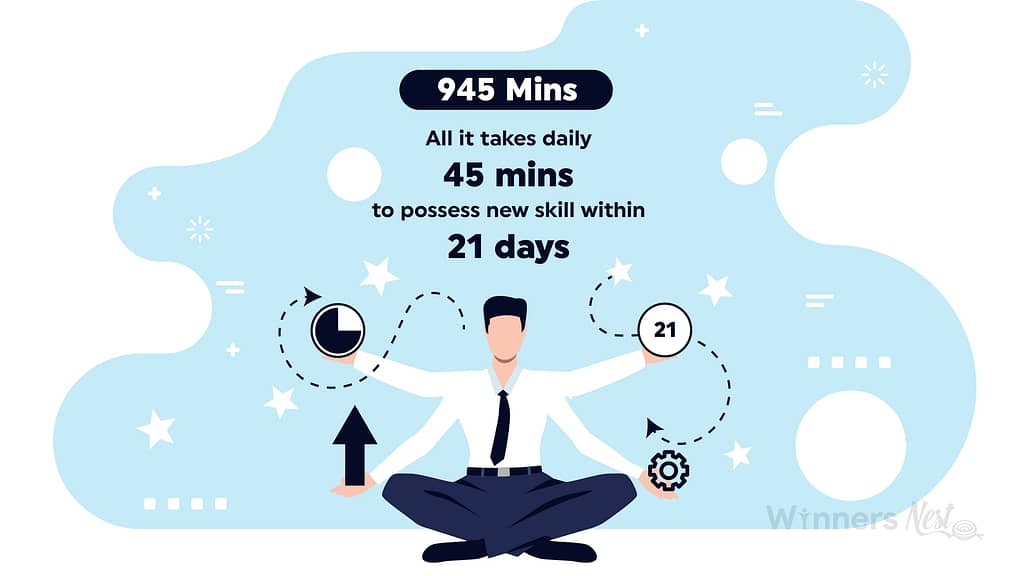 Bringing a positive change, a new beginning or a new skill set in your life is possible at any time of your life. As they say, the right time to do things is right now. Sometimes gathering the courage and inclination becomes really hard when your mind is cluttered with too many thoughts. If you are facing such challenges, I can help you balance out your life's challenges in ways you would have never thought of at Winners Nest. Several people like you have found a new form of themselves after taking out time for themselves to get healed at Winners Nest. The next could be you.